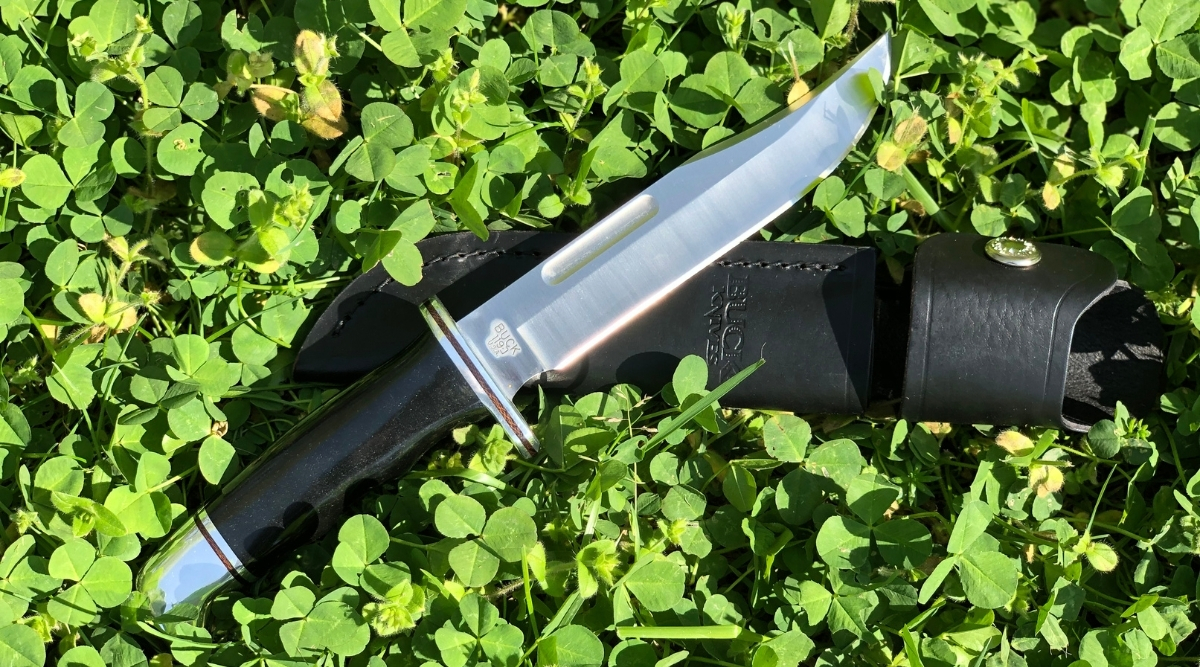 Comparing the KA-BAR BK2 and the Buck 119 for your next fixed blade knife purchase? In this article, we compare these two knives, highlighting which we think is better, and why. We compare knife manufacturer history, blade steels, tang design, cost, and more. Let's jump in and find out which of these we think should join you on your next outdoor excursion!
KA-BAR Brand History
KA-BAR Knives, Inc. is a well known and highly respected American knife manufacturer. Their roots actually lie in Sheffield, England which was, at one time, one of the most well known knife manufacturing centers in the world. However, due to the demand for quality cutlery in America at the time of KA-BAR's formation, a group of 38 English knifemakers decided to leave their guilds and immigrate to America. They there settled in the Commonwealth of Pennsylvania and there formed a limited partnership which they named the Tridioute Cutlery Company.
With the formation, they had the intention of manufacturing and selling high quality cutlery on the American market and, this limited partnership is widely considered to be the origins of the present day KA-BAR Knives, Inc. Therefore, KA-BAR is one of the oldest American knife manufactures still in business today. They presently manufacture more than 100 high quality cutlery products and accessories which are sold through various distributors. They are also sold by many different independent retailers and mail order catalogs as well as through their online store.
Buck Brand History
In contrast, Buck Knives was started in 1902 by a young Kansas blacksmith name Hoyt Buck. At the time, he used worn out files as his raw material from which he handcrafted each of his custom knives. However, Hoyt was not completely happy with the performance of his blades. As a result, he started his quest to find a way to make his blades hold an edge longer led to the production of the first Buck Knife. As a result, Buck Knives became well known for their quality and craftsmanship.
The company continued to grow as demand for Buck Knives increased. Then, in 1947, Hoyt and his son Al decided to move to San Diego, California where they reestablished their knife company under the name H.H. Buck & Son. There they continued to supply the public with high quality knives. Then, in 1964, Al Buck used the skills that he had learned from his father to design and introduce the Buck model 110 Folding Hunter which revolutionized the production knife industry.
This knife eventually became one of the single most iconic lockback folding knives ever designed. Hoyt and Al Buck's ingenuity and quality craftsmanship made Buck Knives one of the best known and most popular production knife companies in existence. This extended to their commitment of developing innovative new products by third and fourth generation Buck family members and continues today through their ongoing improvement of existing designs.
BK2 vs. 119 Knife Comparison
Therefore, both KA-BAR Knives and Buck Knives still have the reputation today among knowledgeable knife users of manufacturing high quality production knives and both the KA-BAR/Becker BK2 "Companion" and the Buck model 119 "Special" are prime examples of these two companies' capabilities. However, although both knives are very popular models among avid outdoorsmen, they do drastically differ in both design and materials.