The beginning of the First World War marked a drastic change from the way people perceived battle, glory and the meaning of heroism. Until this point in history, men had headed into the battlefield with high-minded notions of making a name for themselves through battle, even if it meant death. "The Great War" changed all that. The nationalism and mechanized units of war made people question the underlying meaning of conflict and duty.
A History of Conflict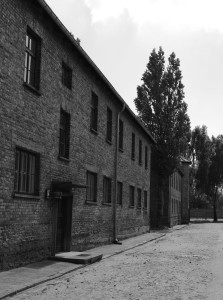 Over the previous centuries, Europe had been in a relatively constant state of warfare. Regional divisions and alliances stretched back hundreds, even thousands, of years. One such schism had built up in the Austro-Hungarian Empire holding of Serbia. Serbian nationalists had long antagonized the empire and sought a separate Slavic state. Serb nationalists assassinated Archduke Franz Ferdinand on the 28th of June, 1914. This assassination would set off a chain of events throughout Europe and, eventually, the world.
Falling Dominoes
The initial Austro-Hungarian reaction was to deal directly with the Serbs, which brought Serbia's Slavic brothers, the Russians, into the mix. Arguably, the first domino to fall was Germany, which sided with the Austro-Hungarians. The French declined to remain neutral in a conflict between Russia and Germany. [Read more…]