The beginning of the First World War marked a drastic change from the way people perceived battle, glory and the meaning of heroism. Until this point in history, men had headed into the battlefield with high-minded notions of making a name for themselves through battle, even if it meant death. "The Great War" changed all that. The nationalism and mechanized units of war made people question the underlying meaning of conflict and duty.
A History of Conflict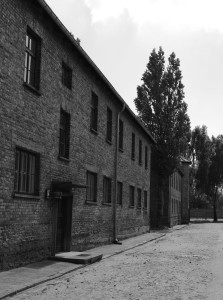 Over the previous centuries, Europe had been in a relatively constant state of warfare. Regional divisions and alliances stretched back hundreds, even thousands, of years. One such schism had built up in the Austro-Hungarian Empire holding of Serbia. Serbian nationalists had long antagonized the empire and sought a separate Slavic state. Serb nationalists assassinated Archduke Franz Ferdinand on the 28th of June, 1914. This assassination would set off a chain of events throughout Europe and, eventually, the world.
Falling Dominoes
The initial Austro-Hungarian reaction was to deal directly with the Serbs, which brought Serbia's Slavic brothers, the Russians, into the mix. Arguably, the first domino to fall was Germany, which sided with the Austro-Hungarians. The French declined to remain neutral in a conflict between Russia and Germany.
Mass Mobilizations
However, the Eastern borders of France remained heavily fortified after years of conflicts with Germany. As a result, the Germans decided to advance through neutral Belgium to attack the French from a more auspicious position. What came next was the most massive military mobilization the world had seen up to that point. Battalion upon battalion of German troops moved through Belgium as the Russian war machine slowly kicked into gear and headed toward Berlin. More importantly, Britain became involved at this point due to its own treaty obligations to neutral Belgium.
A Continent Divided
By this point, the lines had been drawn. The Central Powers of Germany and the Austro-Hungarian Empire faced the Triple Entente, consisting of France, the United Kingdom and Russia. Eventually the Central Powers would strike a deal with the Ottoman Empire. The Italians and the Japanese arrived at agreements with the then so-called "Allies." US forces joined the Allied powers near the end of the war.
The Legacy
Essentially, World War I came about due to an interlocking web of long-standing rivalries and treaty obligations in Europe and, by proxy, their colonies. While one shot did change the world in mid-1914, the real roots of the conflict had slowly bubbled up to the surface over the course of many years. In many ways, the world would not truly come to terms with these rifts until the end of World War II, which had its own roots in "The Great War."