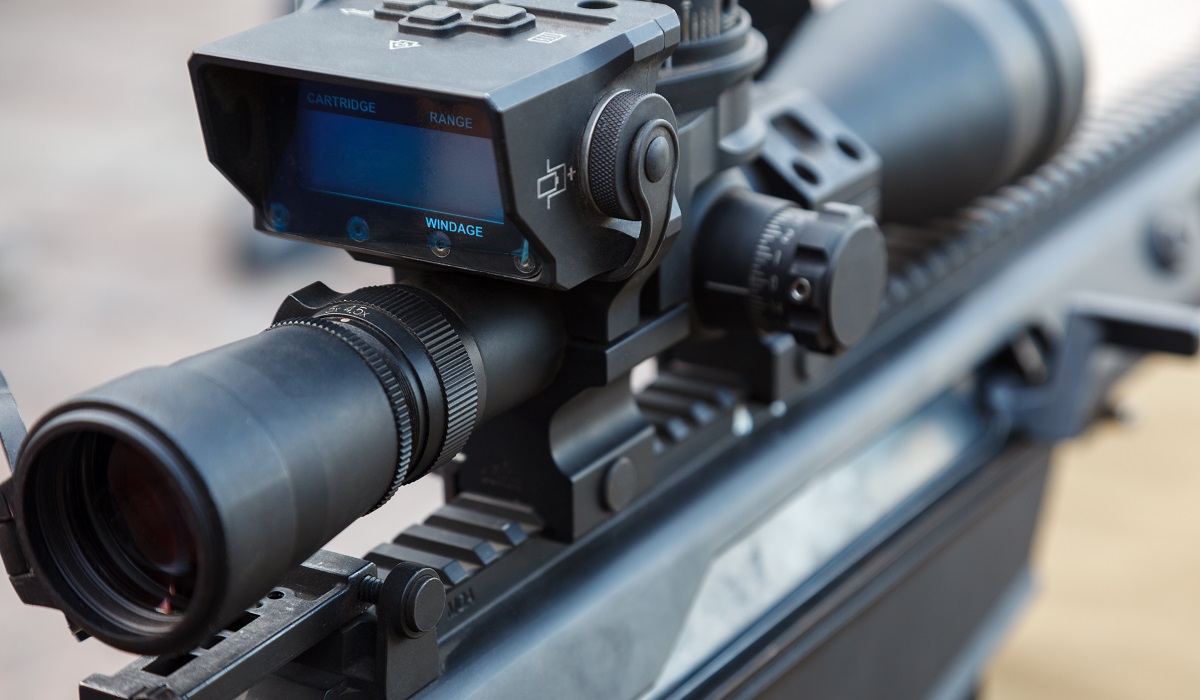 As warfare technology has advanced, so has technology in the optics space. Because of this, certain branches of law enforcement, as well as the US Military have started equipping their rifles with aftermarket optics.  Most modern LEOs and Military SWAT personnel are using AR-15s, which are tactical rifles on their missions and peacekeeping duties. The AR-15 is not a military or LEO only firearm, as it's often been used or carried by civilians in different settings. In fact, recent unrest in the United States has caused many second amendment enthusiasts to start carrying guns more frequently, even at protests.
Improving Tactical Combat
With tactical rifles and firearms gaining steam, Optics sales have been surging too. Civilians, LEOs and Military Personnel have all been eager to chase the latest optic trends in order to improve the accuracy of their rifles.  Most often, they are turning to tactical optics for their AR-15 rifles. Tactical optics can range from long range optics, red-dot optics, or even holographic sites like the Eotech.
Depending on the type of activity that these people see, there's really no one-size fits all approach. Many people recommend that you have multiple optics, depending on your setup and budget.  People facing longer range Personnel will often need something with magnification, whereas military personnel and law enforcement officers will more likely be close range.
Optics For Every Circumstance
As mentioned, ideally you'll be able to afford optics for just about any situation. There are specific types of optics that should only be used in certain circumstances. Some scopes can also serve dual purpose, if you have multiple rifles. Holographic sights can be used on rifles and shotguns, whereas scopes with magnification can be added to an AR-15 or even to a rimfire rifle for squirrel hunting. Below are the different optics, and where you are most likely to use them.
Holographic Sights
Holographic optics are used at close range. Typically speaking, they will not be used for anything outside about 50 yards of distance.  They are not meant for long range encounters, but are really meant for close range tactical combat situations. These are the most popular sights used by Law Enforcement and Military personnel. They are not really needed by Civilians unless it's for recreation, or if the civilian feels that there's the potential for a significant catastrophic event where close range combat is likely.
Holographic sights like Eotech are expensive, and their cost may prohibit most recreational firearm owners from purchasing them. The good news is that Holographic sights can often serve the use of multiple firearms. If you own an AR-15 or an AR-10, your holographic sight can also be swapped out and used on your shotgun. Outside of that, holographic sights have less reverse compatibility than other optics that you'll inevitably consider.
Short and Medium Range Tactical Optics
Here we have optics options that are higher in magnification power than holographic sights, but won't be used for longer range activities, including hunting. These are optics that you can use up to 200 yards out with relative accuracy. Typically you'll have something with a magnification in the 1-3x range, and the optic view may be wider or smaller depending on what the scope was made for. While short range optics like Eotech can be pricey, you can find some pretty expensive options in this category as well. Leupold is a short to medium range optic manufacturer that's notorious for having higher priced scopes.
Long Range Tactical Optics
Long range tactical optics are more frequently used by gun enthusiasts of every background. You can find a longer range less expensive scope for a 22 rimfire rifle, to an extremely high end optics solution for a 30-06. These same optics can also be equipped to tactical rifles, depending on the rifle's expected use. AR-15's are popular  hunting rifles when it comes to shooting coyote, javelina, and other varmints. Because of this, long range optics have a variety of different uses, and can be swapped freely amongst other rifles. This makes them a more sound economic investment, as you can use them and reuse them, no matter your firearms situation.
Military & LEO vs. Civilian Uses
Optics have been around for a long time. Snipers used them in World War II. Most situations require the use of an optic for any LEO or military personnel. Civilians really only have the need for a higher end optic if they have the cash to burn, or expect that society may require them to have a well equipped firearm in the future. Obviously military and LEO personnel will have the need of a good optic, as they are most likely to experience tactical situations.
If you are considering adding a rifle scope to your firearms collection, you'll likely want to consider all of the factors we've mentioned here as well as your budget, and expected use. It's always practical to get real life experience with any optic, once it's dialed in.  If you have the option to test an optic before purchasing it, that's likely a sound idea before making a bigger purchase on scope or sight for your rifle.