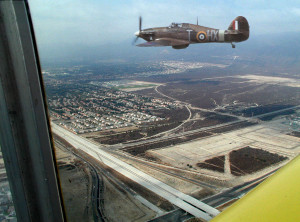 A popular adage posits, "Behind every strong man stands a woman just as strong." Fortunately, Uncle Sam fully subscribes to that philosophy. Even better news is that old Unc never stops at mere lip service. Instead, he puts his money where his mouth is by providing many great benefits for wives of United States soldiers who served World War II combat duty.
eBenefits offers excellent online military benefits lifeline:
eBenefits is a joint venture of the Department of Defense and Veterans Administration that provides easy access to valuable resources for vet and their dependants via a secure internet portal. eBenefits members may apply for military benefits and delinquent mortgage assistance, review pending claims and application status, enroll in direct deposit and access official service records.
Basic eligibility requirements for military benefit recipients:
Usully VA assistance is "means based," which means that applicants must exhibit genuine economic need. Moreover, benefit payments are based on personal assets, income and financial need.
Non-exempt income and assets that exceed applicable limits may not be automatically disqualifying, depending on your age and monthly healthcare benefit. Thus, even if your situation seems to be borderline, apply anyway, since eligibility determinations are essentially case-by-case.
Visit the Veteran's Benefit Expert Question and Answer Forum for detailed information about specific qualifications criteria.
Little-known help for WWII veterans' wives:
The Aid and Attendance and Housebound Improved Pension, commonly called A&A, is perhaps the most unknown and least-claimed military benefit in existence.
This is most unfortunate, as A&A can provide a literal economic lifeline for elderly WWII widows of more than $1,130 per month for in-home or residential assisted living care. Among A&A benefit aspects is that no service-related disability or injury is required to qualify. Instead, one day of wartime military service and current need for daily living assistance are all that is necessary for approval. Besides that, A&A benefits may be more than 150 percent of basic pension payments discussed below.
In addition, maximum income and asset limits for A&A recipients are far above those of other VA pensions. These advantages afford WWII veterans' wives with a chance to live better lives with longer expectancies without the huge burden of annual nursing home bills that often equal six figures. Learn more at VeteransAid.org.
Pensions
Spouses and surviving spouses of wartime veterans who are totally disabled or age 65 and over may qualify for VA pensions. Note that that all wartime veterans age 65 and older are considered "totally disabled."
The primary threshold eligibility criterion for WWII veterans' wives is prior spousal wartime service of one day between December 7, 1941 and December 31, 1946.
Tri-tiered VA pension system
• Basic Pension
o Cash assistance for non-disabled but very low-income recipients
• Housebound Pension
o For recipients who need "regular" living assistance
• Aid and Attendance Assistance
o Recipients must require living assistance on a "daily basis"
Last word on WWII veteran spousal benefits
Given the abundance of exclusive government assistance discussed above, WWII wives and widows have no excuse to accept economic hardship. Rather than suffering in silent humiliation of constant choices between eating and heating, start boldly march forth in a proud cadence to claim your rightful military benefits today!